Moez Masoud | معز مسعود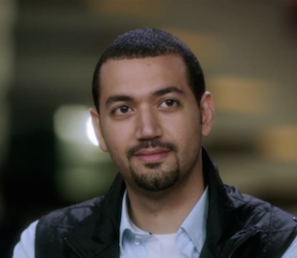 ​ Moez Masoud is an Egyptian scholar, public intellectual and international producer of critically acclaimed TV, film and radio productions. Described by The Economist in 2011 as one of the world's five most influential public presenters of the Islamic tradition, he focuses on the fields of existential questions, challenges to global co-existence, and identity in the modern world.

Masoud is a Fellow of the Royal Aal al-Bayt Institute for Islamic Thought and a research affiliate with the Psychology and Religion Research Group at the University of Cambridge, from where he holds an MPhil degree, and is currently pursuing a PhD. Acamedia Global was established by Masoud in 2011 as a non-profit foundation to advance knowledge through contemporary media. Masoud's work in media has included directing, composing, singing, writing and producing songs, documentaries, TV series and films. He recently produced the internationally acclaimed film "Clash" (Eshtebak") which opened the Un Certain Regard category at the 69th Cannes Film Festival.

Alongside over a decade of international lecturing, Masoud has spoken at key global events throughout the world, including the World Economic Forum's Annual Meeting in Davos, the Council of Europe's World Forum for Democracy in Strasbourg, and the United Nations Annual Dialogue on Refugees. He was also one of the initial composers and signatories of the "Letter to Baghdadi" alongside hundreds of scholars. His various efforts are regularly covered by international media worldwide.

Masoud participated in the post-Tahrir "Egyptian National Dialogue" and has continued that dialogue on both sociopolitical issues in Egypt and various key global issues faced by the international community. His academic research focuses on the persuasiveness of religious radical discourse, identity in the contemporary Arab world, and the interface between the modern scientific paradigm and the world's religious traditions. He recently established The Moez Masoud Foundation for the Advancement of Science and Education, with the aim of advancing both scientific research and education at large in the Arab world.

​Masoud is active on various social media sites, including Facebook and Twitter, where he has over 11 million online followers.